Jun 6 2019
I am so excited to announce that I have a new children's book in the works. I am working with illustrator Sonia Nadeau on "The Children's Moon" an illustrated book for children that we plan to release next year.

I will be selling my first book "When Dinosaurs go Dancing" along with music "Listen to the Bones" at "Proutopia 2019-Birds of a Feather"- a fantastic art sale event June 8 and 9 where art lovers can shop for beautiful things that artist's create! See the flipbook for information FLIPHTML5.com/hwdg/ssjm
May 4 2018
Hi We're booking now for libraries and schools!

http://online.fliphtml5.com/bapfy/nlwc/#p=1
Oct 31 2015
Judy and Ruby recently performed in St. Malo at the Epic Smile venue.....a great time was had by all........our very first performance as a duo!! FUN!
Oct 21 2015
JUDY COOK WINS BRONZE MOONBEAM CHILDREN'S BOOK AWARD 2015 FOR "WHEN DINOSAURS GO DANCING" -WITH ILLUSTRATIONS BY SONIA NADEAU Judy is thrilled to have won this award celebrating youthful curiosity, discovery and learning through books and reading! Find the book at Friesen Press Books or Amazon and on-line sellers.

Downloads of the songs from the recording "LISTEN TO THE BONES" are available for purchase at www.skytap.ca. The recording includes original songs about dinosaurs that go with the new illustrated book!

/Users/judycook/Library/Containers/com.apple.mail/Data/Library/Mail Downloads/37EC0FFD-6EE3-474B-BD66-BA7923C92574/Bronze_Moonbeam_LR.jpg
Aug 6 2015
Watch for the release of my first children's picture book "WHEN DINOSAURS GO DANCING"-created for children and based on the song in my Broadjam catalogue called -When the Dinosaurs go Dancing. The book will soon be available in ebook, soft cover and hard cover. Anyone interested can contact me -or will soon be able to check it out on Amazon or through the Friesen Press web site. I collaborated with illustrator Sonia Nadeau and we are both thrilled to announce it's release! The book is being self published through Friesen Press and you will be able to order print on demand -POD-or buy the ebook on-line. You can also purchase some of the other dinosaur songs at my web site. www.skytap.ca. The songs and book are fun and educational for children k-3. ART AND SCIENCE ELEGANTLY DANCE TOGETHER IN THIS FANCIFUL PICTURE BOOK WHICH IS SURE TO INSPIRE MANY A CLASSROOM DISCUSSION OR BEDTIME CONVERSATION..........
Aug 24 2010
Judy Cook and Cathy Nosaty conducted a dance and music workshop for kids ages 8-12. 21 students created original songs and performed them for parents and friends. What a blast!!!
May 24 2009
Judy was one of a group of artists recently honoured by the Manitoba Arts Council for many years of arts service conducting workshops in Manitoba schools.
Judy's latest arts news is that she recently worked on performance pieces with children at Wanipigow school for 2 weeks for a Grandparents day. It was a huge success. Children danced and vocalized to the "Handjive" the "Airband" and "When the dinosaurs go Dancing" Other classes performed a variety of dance pieces. This was all integrated with the seniors and juniors "fiddle" tunes. The grandparents were honoured with love, food and entertainment. What a great event!!! On the week-end in Winnipeg- Judy also led a group of women writers and arts involved people in an "ecstatic dance" class as part of a successful writers symposium for the "Carol Shields" festival.
Apr 30 2008
A wonderful show with students of musical director and performer Bill Quinn- with guest Judy Cook percussionist Mark Cameron (Mr. Mark) Clyde Heerah steel drums and Melvin Starr -hoop dancer as well as aboriginal drum group
Mar 11 2008
Judy Cook and Swingset had a good time playing at the Winnipeg Art Gallery in January for their 18 Illuminations exhibit. Over 600 people were at the Gallery for the event and feedback on the show was great.
Dec 1 2007
Wayne Posnick and I performed at Kent Road school as "Judy Cook and Swingset" for a wonderful group of children on a snowy evening in Winnipeg in November 2007. The song "Me and Ed" or alternate title "Yippe Yodel song" was added to our repertoire. We are excited to have been invited to perform be at the Winnipeg Art Gallery for their Family Fun Day in January to link to their 18 Illuminations display.
Dec 29 2006
I am pleased to have recorded two new demo songs- a left of center alternative country road song inspired from road kill called "Poor Racoon" and "Big Love" a country tune sung by Ilena Zaramba. Ilena is a wonderful Winnipeg singer and I'm privileged to have her sing my new song. Local legend Ron Halldorson played guitar and we recorded live with Dan Donahue. It's great to have such talented friends. Both songs are a departure for me as I usually write kid's tunes. You can hear them on my song list.
Jul 21 2006
"Judy Cook and Swingset" performed at the Winnipeg International Children's Festival June 8-11, 2006 Their new recording "creepy crawly" can be listened to and purchased from www.skytap.ca or by contacting Judy. The songs were produced at band member Wayne Posnicks's recording studio "Grassroots Sound" (grassrootssound.com)
Jul 21 2006
Listen to the Bones
Great dinosaur music for kids from a children's musical that toured Canada for 10 years is available to buy online.(KID-TESTED) (TEACHER-TESTED) The music was written originally for a touring show of robotic dinosaurs and is paleontologically correct. Have a listen on Judy Cook's web site www.skytap.ca
or contact Judy to buy C.D. and study guide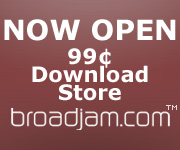 Feb 11 2006
Two ukuleles and an upright bass sound like fun! "Judy Cook and Swingset" performed at Festival de Voyageur Sunday February 19 at the Riviere-Rouge Trading Post venue. Judy Cook-Hal Brolund and Wayne Posnick perform fun interactive music for children and mix together diverse influences to create a show that is infectious and educational. Check out some of the music they perform at www.skytap.ca -eg "A Dog named Trouble" "I Don't want to go to Bed" and "Raiders of the Night"
Oct 31 2005
JUDY COOK and SWINGSET- (Hal Brolund and Wayne Posnick) have released a new recording "creepy crawly" for children. The music was inspired from performing at the art exhibit "Bug City" at the Winnipeg Art Gallery. Several songs about bugs are included.